BIODANZA
IS ABOUT
FEELING...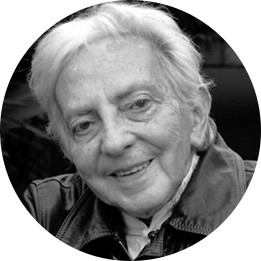 Biodanza is about feeling the Intensity of the
moment. If we are in the here and now, then
life becomes fantastic and every moment is
full of enhancement.

- Rolando Toro
Biodanza is a system that promotes human development through integrating experiences induced by music and dance. It consists of a set of exercises, organized music – according to the theoretical model of Biodanza – with the aim of raising the level of health, develop a better communication, and stimulate creativity. Each participant is invited to discover and display their own vital answers and their particular form of expression and action. Biodanza is an invitation to the joy of life, pleasure to dance, and learn to live together.
Biodanza was born cradled by music and movement, and had its origin in Chile. Its creator, Rolando Toro Araneda, was a Faculty Member of the Center for Medical Anthropology, School of Medicine, University of Santiago in 1965. It is in this same year when he began his first works from the dance. On this occasion, their patients of the Psychiatric Hospital of the University were the firsts to know what would be the future Biodanza. But, like all living things, Biodanza began to grow, expand, and in the early 70′s bent his steps to Argentina. There, Rolando Toro continued to deepen and experiencing in this fertile area. Years later Rolando traveled to Brazil. Belo Horizonte, Brasilia and Sao Paulo are among the cities where the young Biodanza began to settle and grow.
Rolando stayed in Brazil until the mid 80 and then he started another journey, this time to Italy. Once settled in Milan, Biodanza expanded by several European countries and Training Schools were opened in Germany, Spain, England, France, Switzerland. Biodanza is now practiced in Europe, Latin America, Japan, Australia and South Africa. In these 40 years has created a network affective from thousands of people around the world who share and enjoy this warm meeting we call Biodanza.